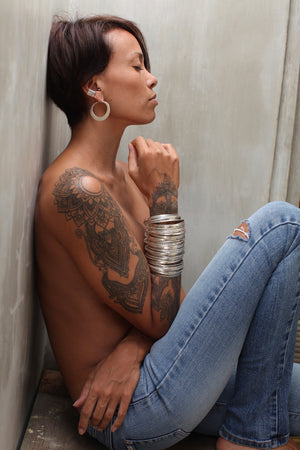 HERO Hoops (small)
Sale price Price $188.00 Regular price
Tracing their history back to the Sumerians, Greeks & Romans, the hoop is one of the oldest forms of jewellery… worn by all manner of Hero sisters & of course brothers throughout tine, for various symbolic and social reasons.
Make your own history!
Hand hammered sterling silver, each hallmark hand engraved by Rafti
Small - 4.3cm x 4.0cm
This item can be made to order if it is out of stock.  Contact us to have it made specially for you.