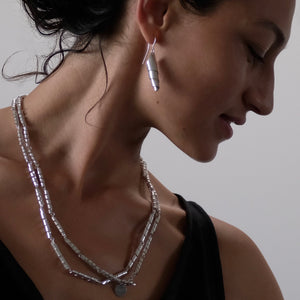 TWIST2201 Necklace
Sale price Price $540.00 Regular price
I've been planning to release this design for many many years, I finally came to a happy place with it. Although it appears simple it's actually physically hard to make. 
The necklace can be worn as a single length, twice or three times around your neck or even around your wrist snuggled in with your favourite bangle stack.
Simple sophisticated with an edge of intrigue.

Hand hammered with our signature texture. 

Length: 115cm